Meet the team behind MediMix, a group of experienced professionals with a passion for delivering accurate and informative medical content.
Our founders have years of experience in the field of medical communications and reporting, and are dedicated to provide you with the latest and most relevant information on health and medicine.
From the latest research and treatments, to trends and developments in the medical field, we strive to deliver a wide range of relevant content for healthcare professionals. Born in Bruges, the loveliest town in the western hemisphere and supporter of Blauw-Zwart, the best football club in Belgium.
At the start of his carreer, Johan works as an audiologist in the hospital St.Rembert in Torhout, but soon joins the farmaceutical world, where he fills a vacancy as a hospital representative at Farmitalia Carlo Erba. The small Italian company develops anthracyclines, the cornerstone of cancer treatment for many years. Johan will always stay in oncology, although other, bigger companies continuously buy the company … Last one: Pfizer! With all kinds of functions over all these years: sales, marketing, even some European experiences …
In 2013, Johan starts a new career as an independent consultant in oncology at Astellas, where gets the responsibility to successfully build an oncology team from scratch to launch enzalutamide in prostate cancer. Great years.
Six years later, in 2019, a new opportunity knocks on the door: Johan becomes chief editor of the Belgian Oncology and Hematology News, the most-read Belgian journal in that domain. This function extends when Corona has a major influence on medical communication. Webinars, virtual congresses, and digital congress reporting altered the world of live congress and meeting attendance and print reporting.
In 2022, Johan finds some friends with the same ideas on medical communication. And of course Media Arena, a new studio, ready to organise top quality hybrid meetings. Why not start a new company? Setting new standards? Staying young? Let's go for it. Here is MediMix.
When not working, it's quizzing time. For 15 years, Johan is the captain of one of the top teams in the Flamish quiz landscape: Les Têtes Brullées.
And, of course, Johan is very proud of his two daughters. Even more proud of his two granddaughters. So please don't call him on a Wednesday afternoon.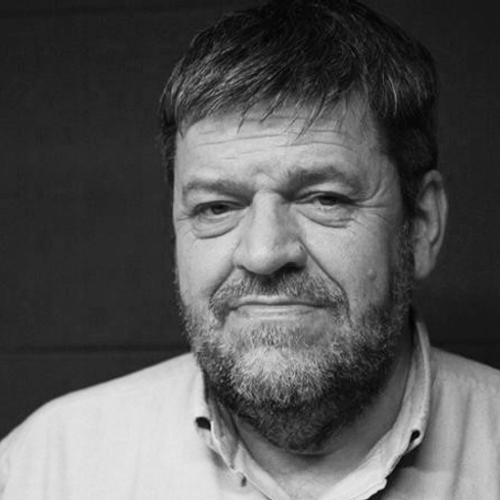 In 1995, Iris graduated in Chemistry at the University of Ghent. Part of her thesis was conducted at the department of Pharmacy at the University of Nottingham, UK (Erasmus programme). In 1999, she completed her PhD in Medical Sciences at the Department of Nephrology-Hypertension (University Hospital Antwerp, Belgium), evaluating the cause and consequence of increased strontium levels in the bone of dialysis patients with osteomalacia via epidemiological and experimental studies.
After her PhD, she started her career as medical information manager at Ismar Healthcare NV, a strategic medical communication agency. In 2005, she became account manager, which allowed her to combine her scientific background with organisational, managerial and social skills. She was responsible for several national & international client accounts (pharmaceutical & medical device companies). In 2016 she joined the board of directors at Ismar Healthcare NV. Till November 2019, she combined this role with that of director services at e-HIMS, a CME provider with a strong focus on improving clinical decision making by translating new data into daily practice at a patient-specific level, in a multidisciplinary setting.
At the end of 2019, she redraw as director at Ismar Healthcare to take over Schatteneiland, a family business distributing give away toys to the (para)medical sector, retail & horeca. She combined this with freelance consultancy work in medical communication, and project & event management, ao at Roularta Healthcare.
She has over 20 years of experience in developing medical education such as satellite symposia, speaker summit programmes & closed meetings, scientific publication strategy and planning, training manuals, product monographs, patient brochures, slide resources, marketing communication strategy development, advisory board meetings, thought leader development programmes, educational programmes & congress management.
Iris enjoys spending time with family and friends. To relax she goes hiking or running in nature, or plays a match of tennis. You can make her happy with good food in good company. She enjoys live concerts and listens to music all day long. From time to time she's getting lost in a book.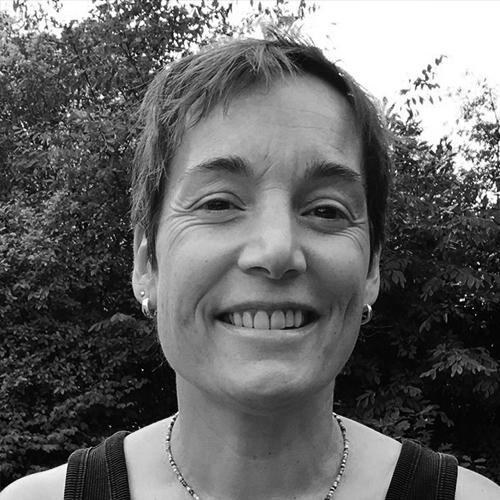 Bitten by sound and image, and in particular by the power of video to not only tell stories, but also show them, Christophe began his studies of Journalism at the Hogeschool West-Vlaanderen in 1998. And because practice is the best school of learning, he started working as a freelance journalist at the regional television station WTV in 1999, parallel to his studies. It was during this period that he interviewed Iron Lady Margaret Thatcher, among others.
After graduation, the hunger for stronger technical knowledge grew bigger and bigger. And at Avid Belux, Christophe was given the opportunity, as a rookie in the world of editing, to get to know the Belgian landscape of production companies and television stations. And, of course, to drastically increase his editing skills.
This resulted in a collaboration with Concentra Media in 2004. With the relaunch of the regional television channel Kanaal 3, a technical profile was required to run the channel operationally. But at the same time, this profile had to be able to implement a new way of making news: the video journalist. A one-man crew that interviews, films and edits. Even the BBC came to Dendermonde to see how it was done.
In 2005 the need arose within the Concentra Group for an Antwerp branch of the in-house production house Havana. Christophe decided to head the branch and built a team responsible for various programs and corporate productions.
And in the middle of 2006 the time came: Christophe takes the step of starting his own production company: The Video Factory. Based on the principle of the video journalist. Regional television and corporate productions will remain the core business for the first few years.
In 2011, a collaboration with Mevipro is established. It is Christophe's first encounter with the medical and pharmaceutical world. It is the beginning of countless foreign congress visits and numerous productions with medical content. In 2018, Christophe continues this way of working in a new partnership: Roularta HealthCare. And in the meantime, other organizations in the healthcare sector have become regular customers.
In 2019, The Video Factory gets a rebranding and becomes Cmore. Future-proof, with an updated strategy. Untill ... the corona virus. A game changer. Thanks to his technical knowledge, Christophe knows how to quickly switch to anything related to virtual meetings. In 2020, 2021 and 2022 Cmore conducts more than 1,200 virtual and hybrid events.
With that experience, and a firm belief that hybrid meetings are the future, Christophe is writing the blueprint for Media Arena. And during the summer of 2022, Media Arena becomes a reality.
In the second half of 2022, circumstances ensure that three people are aligned when it comes to communication in the medical field. It is the birth of MediMix. One face, one clear proposition, and above all: a clear commitment to the customer. And for that commitment, Christophe is happy to stand by, day and night.